SEMA SHOW
"They came, they innovated, and they conquered" – was Fanttik's story at its second showing at the largest and most prestigious auto trade show at SEMA 2023 in Las Vegas, NV.
High-quality, Modern Design
The 2023 Specialty Equipment Market Association (SEMA) Show is proving to be a major event for Fanttik, an innovative automotive brand that continues to push the boundaries of industry excellence. Our exceptional products left an indelible mark at the event, winning the prestigious Best Tire and Related Products Award for our X9 Pro Tire Inflator, while also securing a finalist runner-up position in the Best New Interior Accessory Product category with the V10 Apex Foldable car vacuum. The dual recognition at SEMA 2023 demonstrates Fanttik's commitment to innovation and quality in the automotive sector.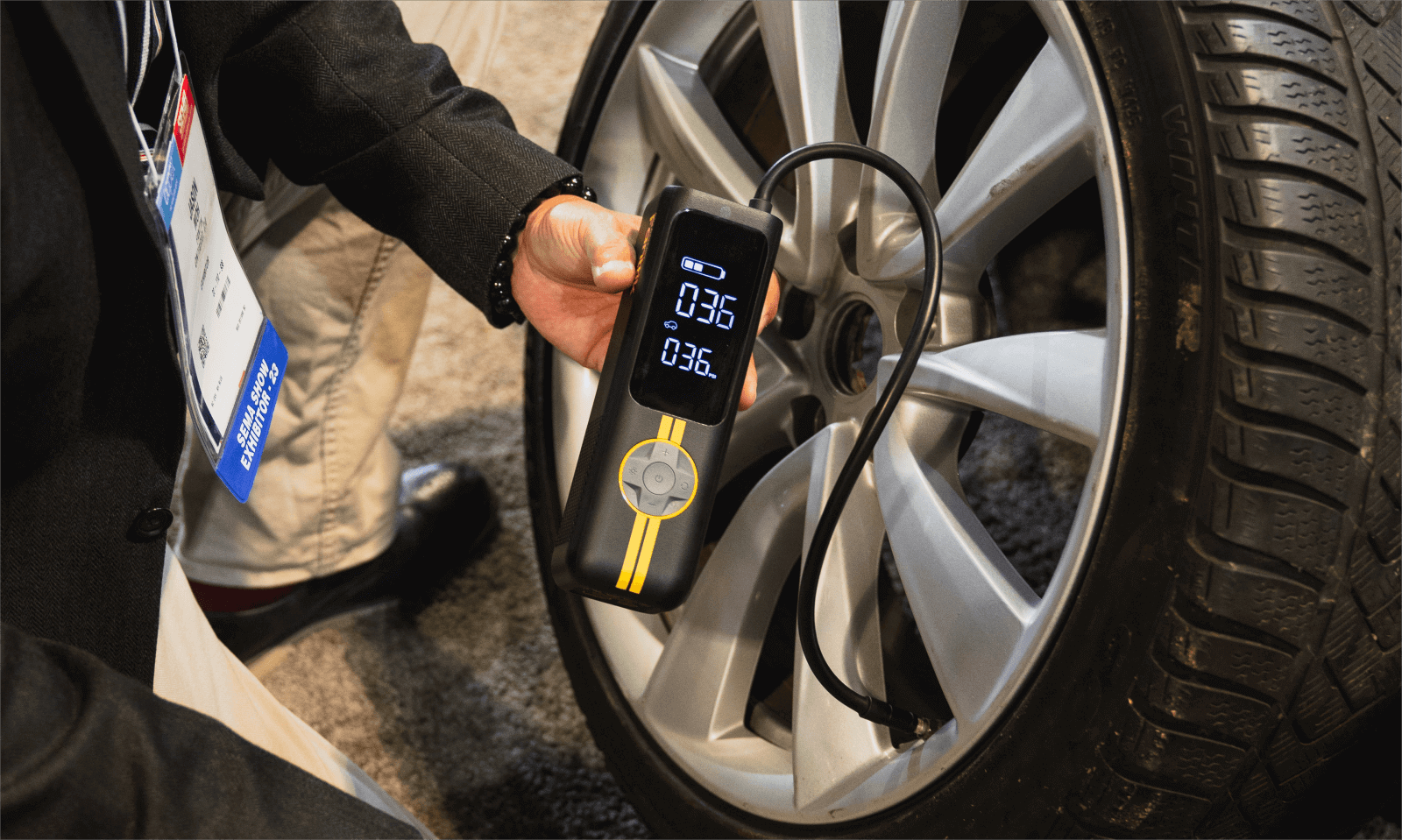 X8 APEX™ Tire Inflator
Fanttik is showcasing the full range of automotive products at the SEMA Show, with a focus on top-of-the-line tire inflators, ranging from flagship products to entry-level, performance-focused gadgets. We had won the precious SEMA Best Media Award in 2022 for one of our tire inflators X8 APEX™ Tire Inflator.
Learn More
We are deeply grateful to SEMA for this prestigious recognition of Fanttik's innovation and dedication to excellence. These accolades would not have been possible without the unwavering support of our customers and partners. At Fanttik, we remain committed to pushing the boundaries of automotive excellence, and we look forward to continuing our journey of innovation and quality in the automotive industry.